Ways To Give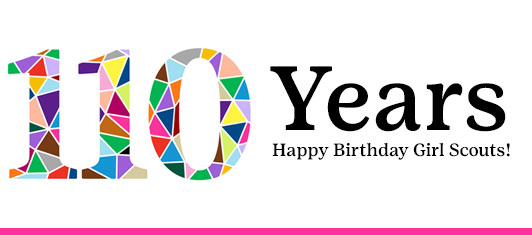 Invest in Girls, Change the World
Last year, 15,000 Girl Scouts across 9 counties in Western New York discovered their strengths, connected with others, and took action to make our world a better place. They explored the outdoors, engaged in hands-on STEM activities, devoted thousands of hours of service to our community, and learned financial literacy skills by participating in the largest girl-run business in the world – selling over 1.7 million boxes of cookies!
Help ensure that Girl Scouts continues to impact our community today while developing tomorrow's leaders.  YOU make this possible – Invest Today!
---
Did you know that women and girls only receive 7 cents of every philanthropic dollar? Animals get more assistance than girls. We must take girls off the discount rack! Girls today face both unparalleled challenges and unlimited opportunities. With this in mind, Girl Scouts is committed to offering programming that empowers girls to fulfill their potential as future leaders. Your support is an opportunity to create lasting change and shape the future of girls and young women. 
---
Your gifts bring life-changing Girl Scout experiences to girls throughout Western New York. Your gift is an investment in girls - one that will help them realize their dreams and become the leaders of tomorrow.
---
There are many ways you can support Girl Scouting in your community!
Annual Fund – where the need is greatest!
Supporting this fund is one of the best ways you can help Girl Scouts across Western New York.  Provide a sustaining gift to help us continue to offer programs, activities, and training to our girls and dedicated volunteers.
Council Opportunity Fund – build girls of courage, confidence, and character!
This fund ensures that every girl can participate in Girl Scouting, no matter what.  Your gift will provide financial assistance to cover membership fees, dues, uniforms, council-sponsored programs & trips.
Campership Fund – Send a girl to camp!
Camperships ensure that girls have access to all the incredible experiences Summer Camp has to offer.  Your gift to this fund provides financial assistance for girls wanting to attend our resident and day camps.   
Matching Gifts & Volunteer Incentive Program
Have an even greater impact!  Your contribution to the Girl Scouts can be multiplied - many companies will match the charitable contributions of their current and retired employees. Some companies match dollar-for-dollar and some even double the amount given by their employees!
If you are a volunteer, many companies will make a contribution based on the number of volunteer hours you provide to your favorite non-profit organization.
Multiplying your gift is as easy as 1-2-3!
1. Make your donation of time, money or both to Girl Scouts of WNY.
2. Complete your company's Matching Gift or Volunteer Incentive Program form (these forms are typically available from your Human Resources Department and take just a few minutes to complete).
3. Send your completed form to:
Girl Scouts of Western New York,
3332 Walden Avenue, Suite 106
Depew, NY 14043
We'll take it from there!
Have a question about investing in Girl Scouts?  We'd love to hear from you! 
Please call Jerilyn J. Hickey, Chief Development Officer at:
1.888.837-6410 ext.6047 or email.