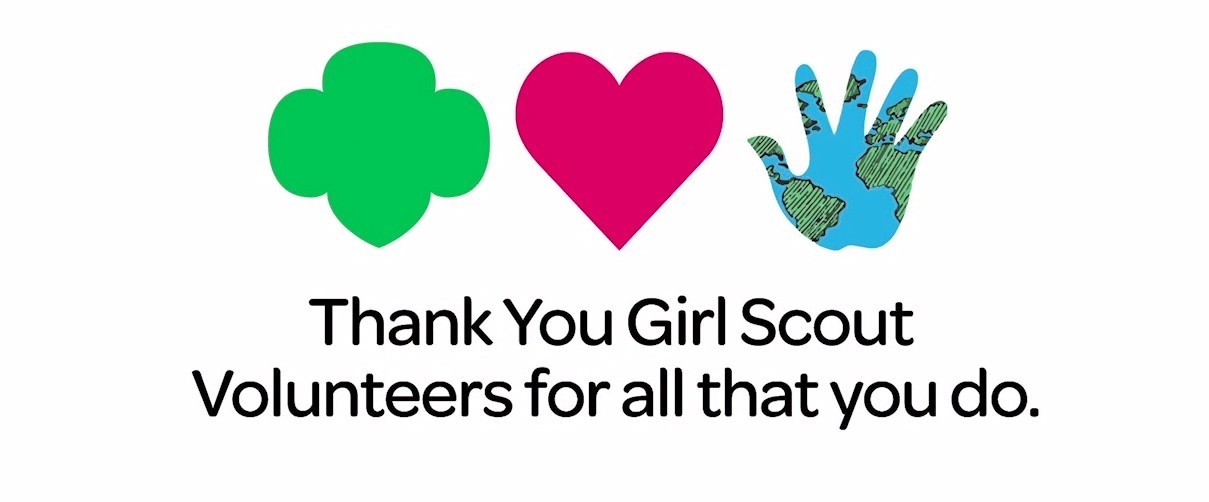 Adult Recognition
Girl Scout Volunteers work hard to create a fun and empowering environment for our girls. They put in extended time and often work extra hours on top of busy schedules and hectic lives to bring the Girl Scout Leadership Experience to our Girl Scouts. Being a Girl Scout volunteer is a big but rewarding experience. Many go above and beyond to make a difference in the lives of girls. Our volunteers are amazing and we want to make sure they are shown the proper love and appreciation they deserve! Recognizing the volunteers who have shown outstanding contributions to our organization is the key to volunteer appreciation and retention.
What does volunteer appreciation in action look like?
Click here to learn more! 
---

Formal Recognitions

Do you know someone who makes a lasting impact? Nominate them for a GSUSA Adult Award! Nominations for certain awards must be submitted no later than February 1 of each year. GSWNY and GSUSA have a number of formal awards that many volunteers qualify for. These awards are given out at Service Unit recognition events or at our GSWNY Annual Meeting each year.
---

  Informal Ways to Recognize Volunteers
Personal handwritten note cards
Scrapbook
Flowers
Certificates
Framed photo or picture collage
Themed seasonal recognitions (hearts, shamrocks, stars, angels)
Fun awards (wishbone, funny bone, hats, gems and rocks, keys, puzzle piece)
One minute praise to say thanks during your Service Unit meetings
---

Remember to celebrate Leader Appreciation Day on April 22!
Leader Appreciation day honors all the volunteers who work as leaders and mentors in partnership with girls. Leader Appreciation Day falls into National Volunteer Month – which is all April long! Girls, their families, and communities should find a special way to thank the Girl Scout volunteers in their lives. Appreciation can be shown on this special day, in the month of April, and all year long! 

Plus, read our Volunteer Appreciation month blog posts!
---
If you'd like to learn more about Adult Recognition, contact the GSWNY Volunteer Experience Team at 1.888.837.6410 or email. We'd be happy to meet with you or schedule a visit for a service unit mini-training!