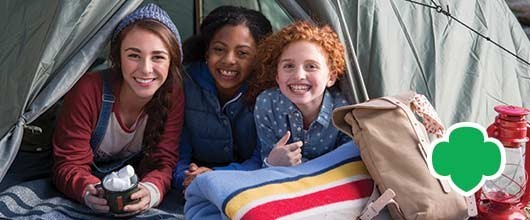 Alumni and Lifetime Members
Once a Girl Scout, Always a Girl Scout…

The Girl Scouts of Western New York Alumni Association brings together women and men of all ages, backgrounds, and Girl Scout experiences. Whether you are a recent high school graduate, were in Girl Scouts many years ago, or simply live life with Girl Scout values, we want to connect with you!

Girl Scout alums have made tremendous contributions across society, whether they're holding top leadership positions in government or innovating at the forefront of business and technology. We are the preeminent leadership development organization for girls. And with programs from coast to coast and around the globe, Girl Scouts offers every girl a chance to practice a lifetime of leadership, adventure, and success.
Fill out our Alum Survey to join our Alumni Association and follow us on Facebook to stay connected to our council. You can also follow GSUSA's Girl Scout Network on LinkedIn to hear the latest national news for alum.
Lifetime Membership
Our lifetime members are a cherished part of the Girl Scout family.
Lifetime membership is available to any individual who accepts the principles and beliefs of the Girl Scout Movement, pays the one-time lifetime membership fee, and is 18 years of age or older. Members who make this commitment to Girl Scouts support the Lifetime Membership Endowment Fund, which is used to develop and extend Girl Scout membership to more girls.

As a lifetime member you will receive:
A lifetime member certificate signed by the chair of the GSUSA National Board of Directors
A lifetime membership card
GSUSA National alumni enewsletter
The GSWNY quarterly Girl Talk newsletter
Invitations to council & alumni events

How much is a lifetime membership? 
Adult Lifetime Membership (Ages 30+) is available for $400.00.
Young Alumni Membership (Ages 18-29) is available for at a reduced cost of $200.00.

How do I become a lifetime member? 
Simply print off this form and mail the completed form along with your check, money order, or credit card information to the Buffalo Service Center at 3332 Walden Avenue, Suite 106, Depew, NY 14043. OR head to www.gswny.org/join to register as a lifetime member.

Already a registered Girl Scout?
Log in to your GS account, click renew membership, and then select which Lifetime Membership is right for you!

Reach out to a Customer Care representative with any and all questions at customercare@gswny.org or call 1.888.837.6410.