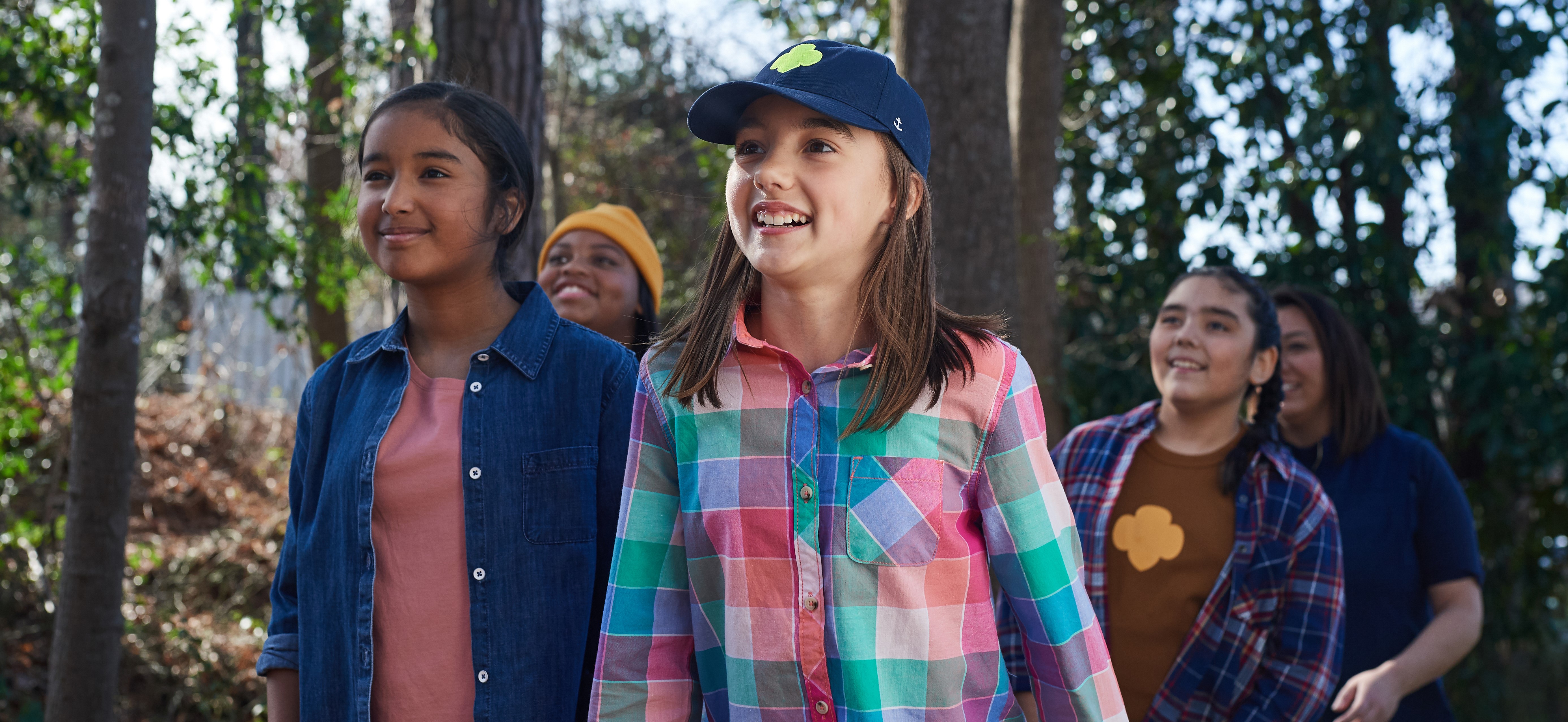 Welcome to the Outdoors
Girl Scout Outdoor Adventures inspire girls to lead through experiences, self-discovery, and collective achievement.
Girl Scouts envision a world where girls and young women access nature as a foundation for learning, discovery and empowerment. We recognize outdoor/nature-based programs as resources for building life skills and teaching values of inclusion, confidence, empathy, innovation, and stewardship. These programs continue to establish a community of girls with the vibrancy and resiliency now, who will conserve their shared legacy with nature for generations to come.  
For over 100 years, Girl Scouts has created opportunities for girls and women to grow into strong leaders, critical thinkers, and compassionate citizens. Combining outdoor adventure with social emotional learning for girls of any age is a critical steppingstone of development though, it is particularly important with girls in adolescence.  Participating in ropes courses, archery, wilderness skills, adventure backpacking, hiking, kayaking, rock climbing, and other outdoor activities throughout New York, girls are mentored by experiential educators and skilled volunteers to challenge themselves, work as a team and to reach their full potential.
Our pledge is to ensure that any Girl Scout who seeks opportunities in the outdoors is enabled to do so. We encourage girls to find their own adventure – on any level, with the support they need from our council.
BENEFITS OF HER OUTDOOR ADVENTURES...

 LEARNING ABILITY:
Her body and mind will be learning tool to test critical thinking, problem solving, persistence and self-knowledge

 LONG-TERM BEHAVIOR:
She's likely to have a 64% greater chance of retaining her cooperation, leadership ability, her self-confidence and her coping skills.

 SOCIAL EMOTIONAL DEVELOPMENT:
She'll enhance her own positive, complex and self-determined interactions with peers.
 Girls of Courage, Confidence, and Character...
72% of girls improved a skill through their outdoor experiences in Girl Scouts.
29% of girls had overcome a fear of the outdoors through their outdoor experiences in Girl Scouts.
50% of girls said they could not have done a certain outdoor activity (such as archery, horseback riding, or canoeing/kayaking) were it not for Girl Scouts.