Ways To Give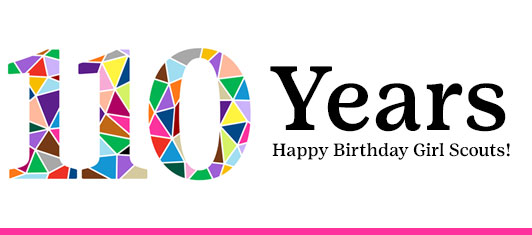 Funds
This unrestricted gift is one of the best ways you can help Girl Scouts across Western New York. Provide a sustaining gift to help us continue to offer programs, activities, and training to our girls and dedicated volunteers.
---
Family Partnership is the opportunity for families to give back to Girl Scouts of Western New York. A donation of any amount will help to provide the Girl Scout program in all nine counties we serve by supporting training for adult volunteers, camping site maintenance and upgrades, program materials for girls, assisting families in need, and many other valu­able services.
Each Girl Scout in your home will receive a patch if you make a donation of $25.00 or more to Family Partnership.
There are several ways you can make a donation:

Via the join link when you register. Just complete the donation section on the payment page. GSWNY will automatically process your donation as Family Partnership. Email the number of registered girl Scouts in your home to bev.rhodes@gswny.org.
Click here to donate. Make sure you choose Family Partnership under the Designation or Dedication section and include the # of patches needed.
Mail your donation to Family Partnership, GSWNY, 3332 Walden Ave., Ste. 106, Depew, NY 14043.
Questions or info:
Bev Rhodes
1-888-837-6410 ext. 7984
bev.rhodes@gswny.org

---
Your donation will provide a girl with the chance to ride a horse, learn archery, go hiking, and enjoy an experience they wouldn't otherwise have the opportunity to do.  Camperships ensure that girls have access to all the incredible experiences Summer Camp has to offer. Your gift to this fund provides financial assistance for girls wanting to attend our resident and day camps.
---
We are committed to ensuring that all girls of courage, confidence, and character can participate in Girl Scouts, regardless of financial resources. This fund provides that opportunity to individual girls and adult volunteers. Your gift will provide financial assistance to cover membership fees, dues, uniforms, council-sponsored programs and trips.
---
Matching Gifts & Volunteer Incentive Program
Many employers sponsor matching gift programs and will match charitable contributions made by their employees. Applying is easy. Simply request a matching gift form from your employer and send it to us completed and signed with your gift. We will do the rest! The impact of your gift to Girl Scouts of WNY may be doubled or even tripled. Some companies will even match gifts made by retirees or spouses. 
Send your completed form to:
                Girl Scouts of Western New York
                3332 Walden Ave, Suite 106
                Depew, NY 14043
Wish List
Folks often ask, "What do you need?" so we're introducing a new Wish List operation to raise money to purchase these needed items. Donating towards the Wish List is easy!  Simply note on your check which items you'd like your donation to purchase and we'll take it from there.  If you prefer to give online visit gswny.org/donate and simply note your chosen items in the designation section).  If you have any questions, please contact Jerilyn Hickey at 1-888-837-6410 x. 6047 or Jerilyn.hickey@gswny.org
Here's what the girls need at camp:
| | | |
| --- | --- | --- |
| 10 | 4-6 person tents for outdoor camping  | $500 each |
| 10 | Pots & Pans Sets / Dutch Ovens | $50 each |
| 10 | Sleeping Mats | $25 each |
| 10 | Pie Irons | $20 each |
| 10 | 30 Gallon Storage Bins | $10 each |
| 10 | Cooking Utensils | $5 each |