SAGE Tuition Rewards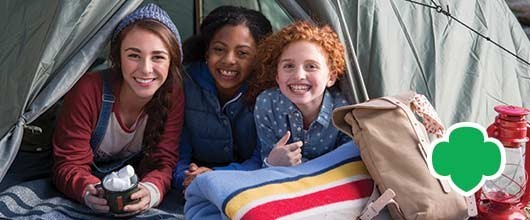 Earn Points for College Scholarships From Girl Scouts of Western New York

Start Building Rewards Today!
This is a special benefit for girls and families who participate in our annual Girl Scout Membership Spring Renewal Campaign. After their first year of Girl Scouts, members can earn Tuition Reward Points when they renew their Girl Scout membership for the Girl Scout program year.  
Girl Scout Membership Renewal must take place specifically during our Spring Renewal Campaign: April 1, 2021 to May 31, 2021.
Girl Scouts earn 2,500 Points
Leaders, Service Unit Managers, Lifetime members (who are also a leader or Service Unit Manager), and Staff earn 3,500 Points (double points are no longer available)
The Tuition Rewards Points Program is a guaranteed tuition discount program collaborating with over 400 member private colleges and universities across the United States. Each Tuition Rewards Point equals $1.00 in tuition discounts. There are over 30 options in New York State including:
Alfred University          
St. Bonaventure           
Canisius College          
Daemen College
St. Lawrence University             
RIT                               
Roberts Wesleyan         
University of Rochester
For more information about how to take advantage of this amazing program, go to www.tuitionrewards.com. 
There is no point tracking form needed! Simply complete this two step process: 
1. Starting April 1, 2021 through May 31, 2021, renew your Girl Scout membership at www.gswny.org/join. 
NOTE to Volunteers:
Leaders, Service Unit Managers and Staff must renew your volunteer position in addition to renewing your membership.
Lifetime members-who are also a leader or Service Unit Manager must renew your volunteer position.
2. If you have not done already done so, register for the SAGE Scholars Tuition Rewards program at www.tuitionrewards.com by May 31, 2021
Once on the page, select the orange SIGN UP button at the top of the screen, choose Girl Scouts of Western New York (near the bottom), and complete the registration.  
You may add your student to your account at this time. 
PLEASE NOTE: Seniors in High School are not eligible for this promotion.
Points will be added to the SAGE Scholars website after the Renewal campaign ends on May 31, 2021. Reconciliations are honored through July 2021.